If you are looking for different ways to borrow money online, you may have come across the choice between taking out a loan through a broker or taking out a loan through a direct lender. This short guide is designed to help inform you about what a direct lender is and how you should best approach borrowing money online in the UK. It can be incredibly easy to get confused when looking at financial matters and products such as this, and the last thing you want to do is to make the wrong choice when borrowing money of any kind.
The first thing to understand is what a direct lender actually is. A direct lender is a lender in a position to lend money to an individual directly, without the requirement of any intermediaries (as is the case with an online loan broker). A direct loan allows a customer to gain direct access to the money that they are in need of, dealing directly with the company providing that loan. What this ensures (in the vast majority of cases) is that the lending process and the application process in particular is as smooth as possible. It also allows for a trusting relationship to build between lender and borrower, as there is an actual direct connection between them.
There are a few reasons why a person might choose to borrow money online through a direct lender. The first is that it is a much quicker process, as there is no need to wait for a third party to run through the process and to approve things. It removes the middleman, allowing the application to go straight to the direct lender, who in turn can process the application and send the loan out immediately to the borrower. If you need money urgently, to tide you over until you next get paid, this shorter time could be invaluable.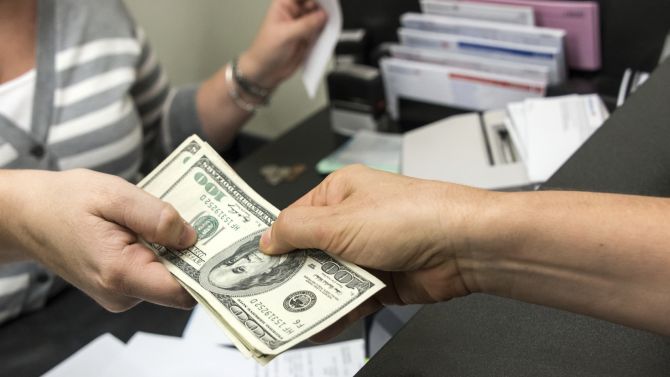 With a direct lender, your loan will be sent to your bank account without any additional fees that you might see should you choose to take out a loan through a broker. In fact, the entire direct loan lending process is much simpler in reality. You can apply quickly and securely online, with a fast response to your application. You have a clear point of contact should you wish to discuss anything in the future, and your data and information is more likely to be secure, as it is only going to one person and not through an intermediary.
There are key differences between direct lenders and loan brokers, but whatever you decide to choose you are doing so in a market where it is easier than ever to get some form of financial assistance. Borrowing money online in the UK is a simple process, and with regulations in the market tightening in recent years, there are a plethora of direct loan lenders with the facilities to help those who may have been rejected from recent loan applications due to a poor credit history. Always make sure that you are fully prepared, no matter how or where you borrow money from online. It makes a difference to your long-term financial standing.